Christmas Table Decorations
Decorating your table for Christmas can be as simple or as elaborate as you want to make it, but it can always be eye-catching and uplifting. If you have a little money to spend, you should first establish a limit, and then decide upon a theme. Do you want a particular color or colors? People, who especially love Christmas, still rely on the old standbys. I will admit that red, green, white, gold and silver are still my favorites and probably always will be.
Perhaps you're in the mood for a wintery look. Simple. Just use white, blue, light shades of purple and you're on your way. Along with candles you can add ornamental snowflakes, little snowmen, or strands of clear beads or snowy white garlands.
If you have a color scheme in your home that you would like to play off of, then that can make it even simpler. You can always find candles, ribbons, napkins, beads, etc. on line or at the store. Add touches of winter greenery or tiny Christmas trees to solidify the look.
A Christmas wreath laid in the center of the table can be the beginning of a perfect centerpiece. It can be decorated with any object you may want to use as a theme. If you have no theme in mind other than something special, then ribbons and bows can always come to the rescue. Inside the wreath, place a large candle or several tapers. The tapers can be the same height or differing heights. The choice is yours. Just make certain that the flames or hot wax do not come in contact with anything that could cause a fire. I was at a dinner party once where that happened. We certainly had a lively Christmas party that night!
Hurricane lanterns placed in a row down the center of the table can take the place of a traditional centerpiece. Stemware filled with beads, nuts, berries, glass marbles, or any small festive objects can be used as well. You can use themed pieces to decorate in between. We'll use Christmas bells as our example of a theme. Bells can be purchased in packages or they can be purchased already strung on wire. If they are on wire, they can be wrapped around the base of the hurricane lanterns, or you can attach them to ribbon and wrap the ribbon around the lanterns. Long strands of ribbon and beads can flow around the decorations.
Continue to carry out your theme with your table napkins. Use two napkins of different colors for each place setting. Place one napkin on top of the other. You can roll them separately or roll them together, but the important thing is to tie them together. Tie them with a beautiful wired ribbon with the bell attached to the ribbon. Because wired ribbon can be shaped, it is easy to make the perfect size napkin holder. With your napkins inside your ribbon napkin holder, artfully arrange them and place them in the center of each plate. You now have bells on your napkin holders and bells on your table decorations.
You can continue the theme with bells tied to the backs of chairs, hanging from the chandelier or attached to your stemware. The idea is to repeat your color or decoration. By using a theme, your Christmas table will go from ho-hum to spectacular!
Christmas Table Centerpiece and Christmas Candle Holders
Designer candle holders make the perfect centerpiece for your holiday table. When large enough, you need little more than a few votives on the table for added twinkle. When they come in a set, you may display them as a collection for impact, or you may scatter them around the house and use each one as the accent piece in other displays.
The Cordless Prelit Evergreen Centerpiece

- A beautiful evergreen centerpiece with a flameless candle that looks like a real wax candle. Inside is a special LED that flickers like a real candle flame. Works great as a stand-alone Christmas table centerpiece, but can be easily adorned with additional ornaments and ribbon if you're the creative type.

Thomas Kinkade Making Spirits Bright Candleholder

- This adorable candle holder surrounded by 12 whimsical Snowmen is the perfect snow-themed centerpiece when elevated and surrounded by more snowy decorations and votive candles; or you can use it on a coffee table or end table to add to your Christmas décor.

Thomas Kinkade Heirloom Porcelain Candleholder: It's Time For Christmas

- Thomas Kinkade's creativity is demonstrated once again in this beautiful candle holder with his Victorian Christmas artfully displayed on the candle. Eight fashionable Santas circle the candle holder in a colorful display.
Tabletop Christmas Figurines
Tabletop decor is at the top of my list when it comes to Christmas decorating. Beautiful figurines reflect the celebration at every turn. Small figurines bring to life a quiet corner on a shelf or play a key role in larger displays. The larger displays command the center of attention and make a big impression. Collections are very popular and make decorating easy. Shopping for the right figurines is not easy. You don't want junk that downgrades your décor, but also don't want to spend your entire Christmas budget unwisely. All the items I offer as suggestions are beautiful, great quality items that will be enjoyed in your family for many years to come.
Santa Figurines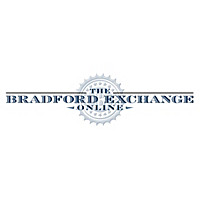 Disney Santa Claus Christmas Tabletop Figurine: Santa's Timeless Disney Treasures

 - Santa with all his joyful Disney friends is truly a timeless treasure. His smiling, happy face, Disney toys from the 1930's-1960's hanging everywhere, a lighted lantern in his hand and a little train circling around his feet make this figurine irresistible.

Thomas Kinkade Moving Santa Claus Tabletop Figurine: And To All A Good Night

 - I have this one and consider it one of my favorites. Santa's beautiful face is kind and adoring as he sprinkles a Christmas gift of a soft snowfall on the lovely village below. Traditional Christmas songs play at the flip of a switch as Santa rotates on a beautiful wooden base. It will be a beautiful addition to your timeless treasures. Don't miss out. Casting days are limited. I'm happy I already have mine.

Thomas Kinkade Santa Claus Tabletop Crystal Figurine: Santa Claus Is On His Way

- The crystal figurines are very popular and it's no wonder. They sparkle and shine and can fit into any decorating scheme. Kinkade's Santa is one of the prettiest. With the flip of a switch, his hand painted belly lights up showcasing a Thomas Kinkade Christmas village and the little sleigh and reindeer circle on the wood-toned base.

Thomas Kinkade Musical Santa Claus Christmas Figurine: Santa's Christmas Dance

 - What could be more adorable than Mr. and Mrs. Claus dancing around the table to the tune "Jingle Bell Rock"? This one will entertain the adults and children alike.

Thomas Kinkade St. Nicholas, Naughty Or Nice Santa Figurine

- This one is a real prize. He's absolutely beautiful and the size is perfect for a table decoration that makes a warm and happy statement. For a Thomas Kinkade of this quality and size, the price is unbelievable. This is the perfect time to buy the whole collection -

Thomas Kinkade So Real Santa Figurine Collection

.

Thomas Kinkade The True Meaning Of Christmas Tabletop Centerpiece

 - Santa takes time to carve figures for his Nativity scene while enjoying the warm glow from his tree and Thomas Kinkade art work over his fireplace. Thomas Kinkade himself narrates the true meaning of Christmas. This is a beautiful figurine that embraces the best of the religious and secular sides of Christmas.

Precious Treasure Heirloom Santa Claus Figurine Inspired By Peter Carl Faberge

 - The inspiration for this beautiful Santa figurine is Peter Carl Faberge, the jeweler to Russia's royal family. Santa features hand painted glitter, 36 Swarovski crystals, and 14K gold accents. A true family treasure and heirloom.

Thomas Kinkade Heirloom Porcelain Santa Claus Figurine: Santa's Holiday Best

 - This amazing Santa figurine features 16 of Thomas Kinkade's most popular holiday scenes in a quilted style pattern with silver accents.  Share in the celebration of 25 years of his famous art. A must for Thomas Kinkade collectors.

Thomas Kinkade Santa's Perfect Recipe Figurine

 - What could be more fun than Santa and his sweet little helpers baking gingerbread? This is one your kids will fight over. Maybe it would be better to get the collection -

Thomas Kinkade Warm Holiday Treats Figurine Collection

.
I have mentioned only a few of my favorite Santa figurines. Click here to browse all Santa Claus Figurines…
Snowman Figurines
It has been said that the Snowman is the ambassador of winter. When it snows, the first thing a child wants to do is build a snowman. No matter where you live, the snowman has a certain traditional look. When we drive down the street, we have to check out every snowman. It's no wonder that one of the most popular table decorations is the snowman. We can't seem to get enough of him—occasionally, "him" is a "her." There are so many precious snowman figurines, it's hard to settle on one. He is of course, the perfect decoration to use when you are planning a snow or white Christmas theme. But he is also perfect with any theme or no theme at all. The Snowman Figurines I have chosen to show you vary from whimsical to elegant. They make perfect additions to your Christmas décor and they make great gifts for anyone of any age. In other words, they are the perfect, timeless gift that will be enjoyed Christmas after Christmas by everyone.
Collectible Thomas Kinkade Animated Snowman Figurine: Unique Home Decor

- With open arms and a happy face this little guy is ready to help you celebrate the holidays. I say little guy—he's 10" tall. He's certainly tall enough to make a big statement and he does. He helps me decorate my home every year. And every year fascinated little eyes watch the train going around and around the base. Children notice the train and the Snowman as a whole. Women notice the train, the sparkle and shine and the Thomas Kinkade village. Men don't notice anything. But that's just a guy thing.

Thomas Kinkade Musical Snowman Figurine: Snow Happy Together

 - This cute and cuddly snow couple says it all. They know how to spread the joy and the love; in fact, the song that plays at the flip of a switch is "Joy to the World." It's a great 8" tall table decoration for everyone to enjoy and it's a great gift idea to let someone know you love them.

Thomas Kinkade Snow Daughter Like My Daughter Figurine

 - This mother-daughter pair is precious. A little glitter and a little gold give it that extra special touch. You're daughter will love it and it will look perfect anywhere.

Glistening Holiday Treasures Figurine

 - Here is a Thomas Kinkade Snowman that is so new, Bradford Exchange has no description of it at the time of this writing, only a gorgeous picture that says it all. As soon as more information becomes available, I will provide it.

Catch Of The Day Snowman Figurine

 - If there's a fisherman in your family, this table decoration will make a perfectly delightful gift. He's too cute to pass up and will bring back memories of unforgettable fishing trips.

Precious Moments Holiday Joy Crystal Snowman Figurine: Unique Christmas Decoration

 - Here's another beautiful and impressive Snowman from Precious Moments, but this time it's done in crystal, has a moving train and is illuminated. It's a beautiful collectible you'll enjoy every Christmas for many years to come.

'Sno Daughter Like My Daughter Figurine

 - Every little daughter will love having this precious Mother-daughter snow duo. The colors are bright and happy, just as Christmas should be.
There are many more Snowman Figurines available. Click here to browse all Snowman Figurines…
Angel Figurines
Angel Figurines add serenity and beauty to Christmas décor. The Thomas Kinkade angels I have spotlighted are examples of the grace and splendor of the sweet angel figurines. Gaze at the kind and loving face, the graceful flow of the skirt and feel the love from every Angel figurine. Once you find an Angel in your home, you'll want one in every room. They're that lovely.
Thomas Kinkade Illuminated Musical Angel Figurine: Angel Of Peace

- This beautiful 10" tall angel is crafted in artist resin and her skirt is made of crystal showcasing the hand-painted winter village that lights up at the flip of a switch and plays a medley of eight songs.

Thomas Kinkade Winter Angel Of Light Figurine

- Handcrafted of Heirloom Porcelain, 22K gold and iridescent glitter. The skirt illuminates to showcase the painting "A Holiday Gathering."

Thomas Kinkade Jeweled Christmas Angel Of Peace Figurine

- This angel figurine is one of the most beautiful for your Christmas décor. She's fashioned with 20 simulated crystals, hand applied gold and silver accents and glittery wings. She's absolutely stunning.

Thomas Kinkade Christmas Story Angel With Nativity Village Figurine

- The beauty of this angel is the story of Jesus' birth step by step sculpted in miniature on her skirt. Her skirt is illuminated from within by 12 LED lights. With the flip of a switch she lights up and softly plays "Silent Night." She is a beautiful celebration of the savior's birth.

Thomas Kinkade Serena, Angel Of Light Figurine

- If green is your color, this exquisite angel is wearing a green robe with a Thomas Kinkade sculpted village on her skirt. Her lantern and her skirt light up with the flip of a switch. She's a full 11" of lovely serenity.

Thomas Kinkade Talking Nativity Angel Sculpture With Music And Animation
Click here for more Christmas Angel Figurines…
Miscellaneous Christmas Figurines
The figurines I have listed are specifically designed to enhance your Christmas décor. I listed only few examples from elegant to whimsical.
Thomas Kinkade We Three Kings Figurine Collection

 - These beautiful figurines sparkle with simulated jewels and shiny gold. They are 10 ½" of elegance.

Thomas Kinkade Heirloom Porcelain Figurine: Holiday Glamour

 - She's so beautiful, it would be hard to put her away until next year. She's inspired by the artwork of Louis Tiffany. She's dressed for Christmas in her poinsettia design dress and Swarovski crystals.

Thomas Kinkade Here We Come A-Caroling Figurine Collection

Charming Tails Merry Kiss-mas Collectible Christmas Mouse Figurine

 - A small 4½' figurine to tuck into any bare corner or display on any table. It's really cute. The kids will love it.
These few examples are only a small sample of what's available. Click here to browse all Chistmas Figurines…
Tabletop Christmas Trees
Among the most dazzling and exciting of holiday decorations is the tabletop Christmas tree. It's an easy way to decorate—just set it on a table and that part of your decorating is done. Not only is it beautiful and unusual, it tells a story. It can tell the story of the Nativity or a fun whimsical character. There's always a place for a tabletop tree and best of all, it will be there for you year after year.
Thomas Kinkade Illuminated Nativity Tabletop Tree: Glory To The Newborn King

 - Tells the story of the birth of the Savior in a three dimensional, illuminated sculpted tree. With a flip of a switch it lights up and plays "Silent Night."

The Wonderful World Of Disney Christmas Tree: Collectible Disney Tabletop Christmas Decor

- It's amazing! I love everything about it. Check out my review.

Thomas Kinkade Wonderland Express Animated Tabletop Christmas Tree With Train

 - My grandchildren fell in love with this adorable tree. Check out my review.

Santa's Cycle City Biker-Themed Illuminated Tabletop Christmas Tree

 - If you have a close friend or family member who is a biker or who loves motorcycles, this Motorcycle Christmas village is absolutely the perfect gift. It has bikers, Santa bikers, motorcycles and motorcycle stores. It's a real kick.

Thomas Kinkade Home For The Holidays Tabletop Tree

- A little village is covered with a glass dome so the snow can fly. This is a new and clever idea.

Thomas Kinkade Light-Up Musical Crystal Tabletop Nativity Tree: Reflections Of Peace

Norman Rockwell Village Christmas Illuminated Artificial Tabletop Christmas Tree

Thomas Kinkade Night Before Christmas Artificial Tabletop Christmas Tree: Christmas Decor

- Thomas Kinkade recites the poem "Twas the Night Before Christmas as 12 lighted scenes become the pages in a book. A delightful tree.

Thomas Kinkade Winter Festival Musical Rotating Swing Tabletop Tree

 - A winter festival at Christmas time makes a happy memory for every grown-up and child. Twelve swinging little cars rotate as the lights come on and the music plays a medley of eight favorite Christmas songs. Happy memories. Happy songs.

Rudolph The Red-Nosed Reindeer Illuminated Tabletop Christmas Tree

 - Add this adorable tree to your Rudolf collection. Don't have a Rudolf collection? This is a good place to start. All the adorable little characters are right here.
Snowglobes
There's nothing ordinary about these snowglobes. Some are elegant displays of Thomas Kinkade's works of art and some are delightfully fun with Santa or other favorite animated characters. If you're looking for a great gift or a captivating tabletop decoration—check these out.
Thomas Kinkade Village Christmas Animated Musical Snowglobe

- Santa circles overhead and a train circles below while music plays and lights glow in the Thomas Kinkade winter village.

Thomas Kinkade Jingle Bells Illuminated Musical Christmas Snowglobe

 - There's no Christmas like a Snow Christmas. This is one of my favorites. Inside the globe is a Thomas Kinkade Victorian home and in the foreground is a couple going for a ride in the snow. With the flip of a switch the snow begins to swirl and "Jingle Bells" begins to play. What a fantastic tabletop gift! The only trouble is—I want it for myself; but as usual, I'll give it to a loved-one; know the feeling?

Thomas Kinkade Santa's Checking His List Musical Sculpture With Swirling Snow

- Santa checks out the snow covered village along with his list of children before he begins his Christmas Eve flight. With the flip of a switch the snow swirls and the music plays 8 holiday tunes. Children will be fascinated watching the snow fall as they anticipate Christmas.

"An Old Fashioned Disney Christmas" Musical Snowglobe Showcasing 13 Classic Characters

- More Disney fun in the form of a snowglobe. More than 10 Disney characters will delight the children each and every Christmas for years to come.

Thomas Kinkade White Christmas Musical Collectible Snowglobe

Sleigh Bells In The Snow: Water Globe With The Movie Characters From "White Christmas"

- Revisit the classic movie "White Christmas" with this new "hot-off-the-press" snowglobe.

Thomas Kinkade Jingle Bells Christmas Musical Snowglobe

- Beautiful and elegant.
Click here for more Snowglobes…
Website Affiliations