The Thomas Kinkade Pre Lit Pull Up Christmas Tree: Wondrous Winter
Every Christmas someone out there is disappointed with their Christmas tree. Or maybe they don't have time to go out and find one and when they do find one, when will they have time to put on the decorations? Or maybe you're a guy in a new apartment and you could use a little help.
Maybe you're not in that situation at all. Do you already have a beautiful tree in your home, but you would like to have another one in another room, but you don't want the hassle? These problems are so easy to solve. One of the newest, prettiest, easiest to install Christmas trees is the 6 foot Thomas Kinkade Pre Lit Pull Up Christmas Tree: Wondrous Winter.
When you receive it, you'll find a collapsed pile of ribbons and pine and shiny balls. Place it where you want to display it and within a few minutes you have a fully decorated Christmas tree with two beautiful ribbons cascading down the tree displaying Thomas Kinkade winter artwork. More beautiful ribbons in gold and burgundy satin run the full length of the tree surrounded by 46 unbreakable, shiny ornaments and 15 velvety Poinsettias and a red bow with gold trim on the top of the tree. The tree is lighted with 200 replaceable mini lights on this fully decorated Thomas Kinkade "Wondrous Winter Tree."
It literally takes only a few minutes to set it up and it's so easy. Watch the video to the left to see just how fast and simple it is. It not only looks great in the home, it is also the answer to decorating in an office or place of business. It would also make a beautiful decoration at a Christmas time wedding.
When the season has ended and it's time to pack it away, it couldn't be easier. It collapses down to 32 inches in diameter and only 5 inches high for easy storage in small spaces. And don't forget about a pull-up Christmas tree bag for your Thomas Kinkade Pull-Up Christmas Tree.
For easy decorating now and for many years to come, this one will give you an elegant designer look without the stress or hassle.
More Pull-Up Christmas Trees You Might Like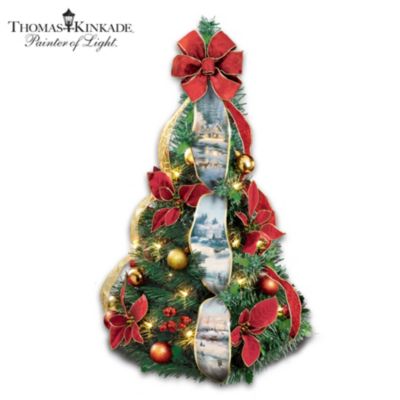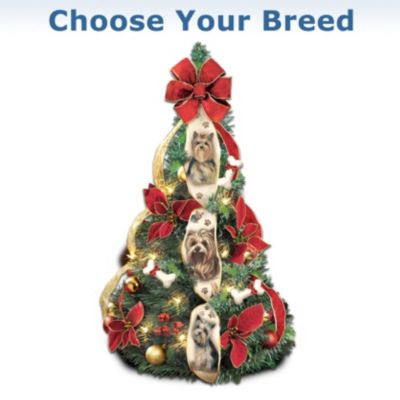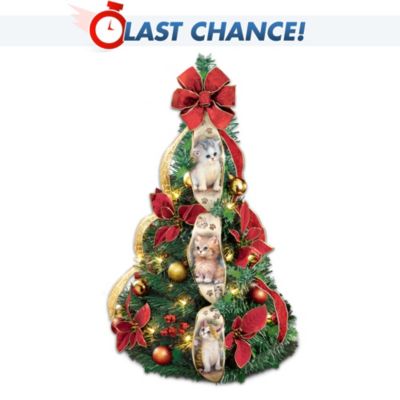 Website Affiliations